Welcome to the HLSA Recent Graduates Network
Upcoming Events
FEATURED

6:00PM - 9:00PM Thu 26 Sep 2019 ( Timezone: Eastern )

Please join us for the Young Alumni Night on September 26, 2019.
SCOTUS Bar Swearing-In Ceremony
June 8, 2020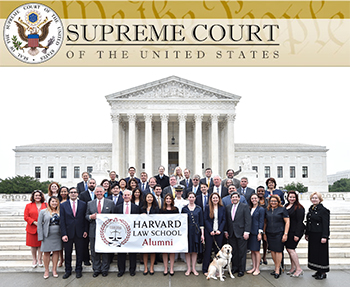 On June 10, 2019 - 46 HLS alumni participated in the Law School's sixth annual group admission to the Bar of the Supreme Court of the United States.
Registration
for the June 8, 2020 Swearing-in Ceremony is now open.
Request your space today!
Amicus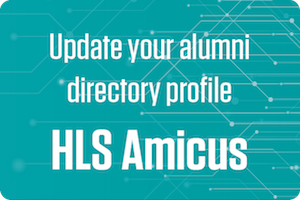 HLS Amicus is a community building tool, featuring an alumni directory, with advanced search and messaging capabilities.
Alumni Feedback
We want to hear from you...
Have a question about an upcoming event or an idea for an event you'd like us to put on? Interested in getting involved in the HLSA Recent Graduates Network? Have any other feedback for us? Contact us at info@recentgraduatesnetwork.hlsa.org.